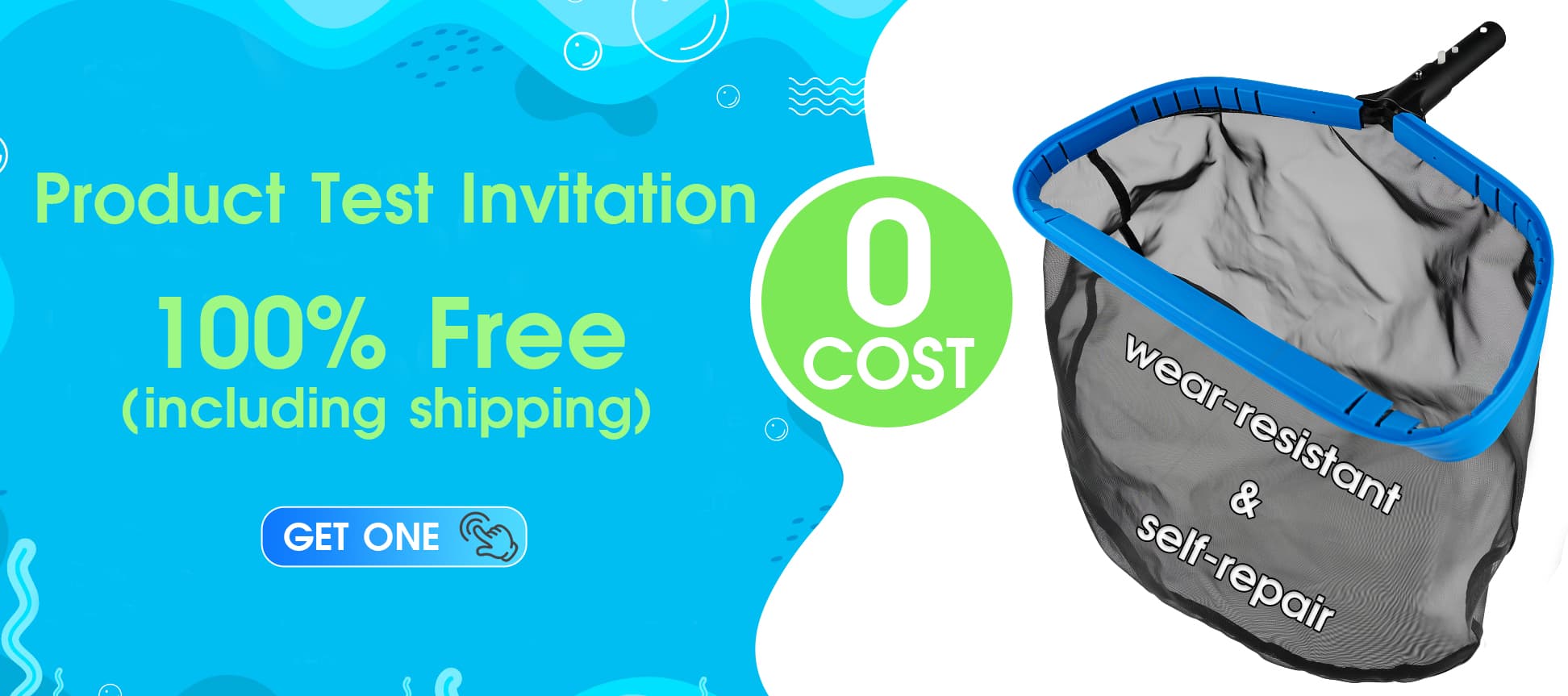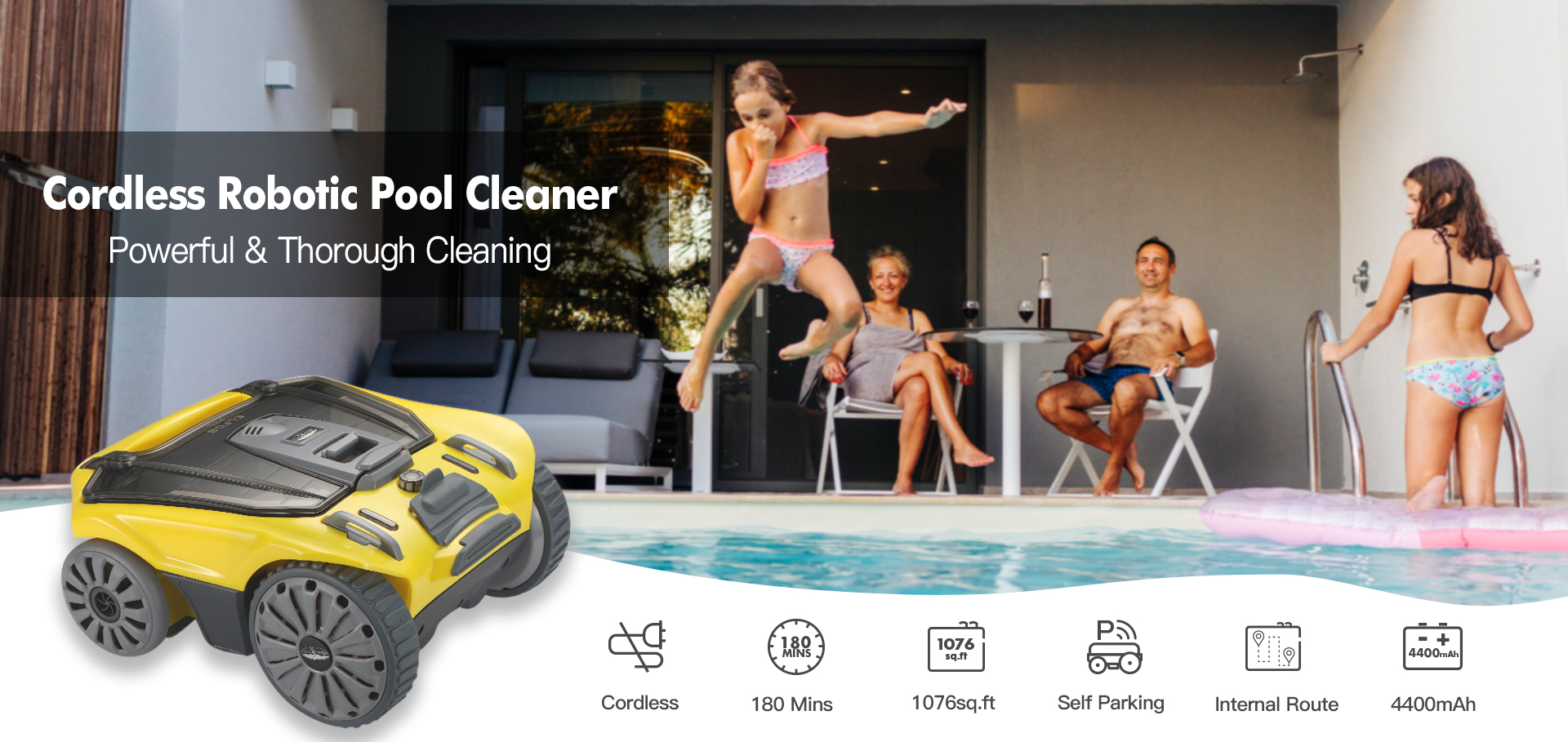 AQUAFYSH ELF08 PRO Cordless Robotic Pool Cleaner
The AQUAFYSH ELF08 PRO is a cordless, rechargeable residential pool robot loaded with innovative features.
Cordless robotic pool cleaner avoids the risk of short circuits and trip hazards so you can enjoy pool entertainment safely and securely.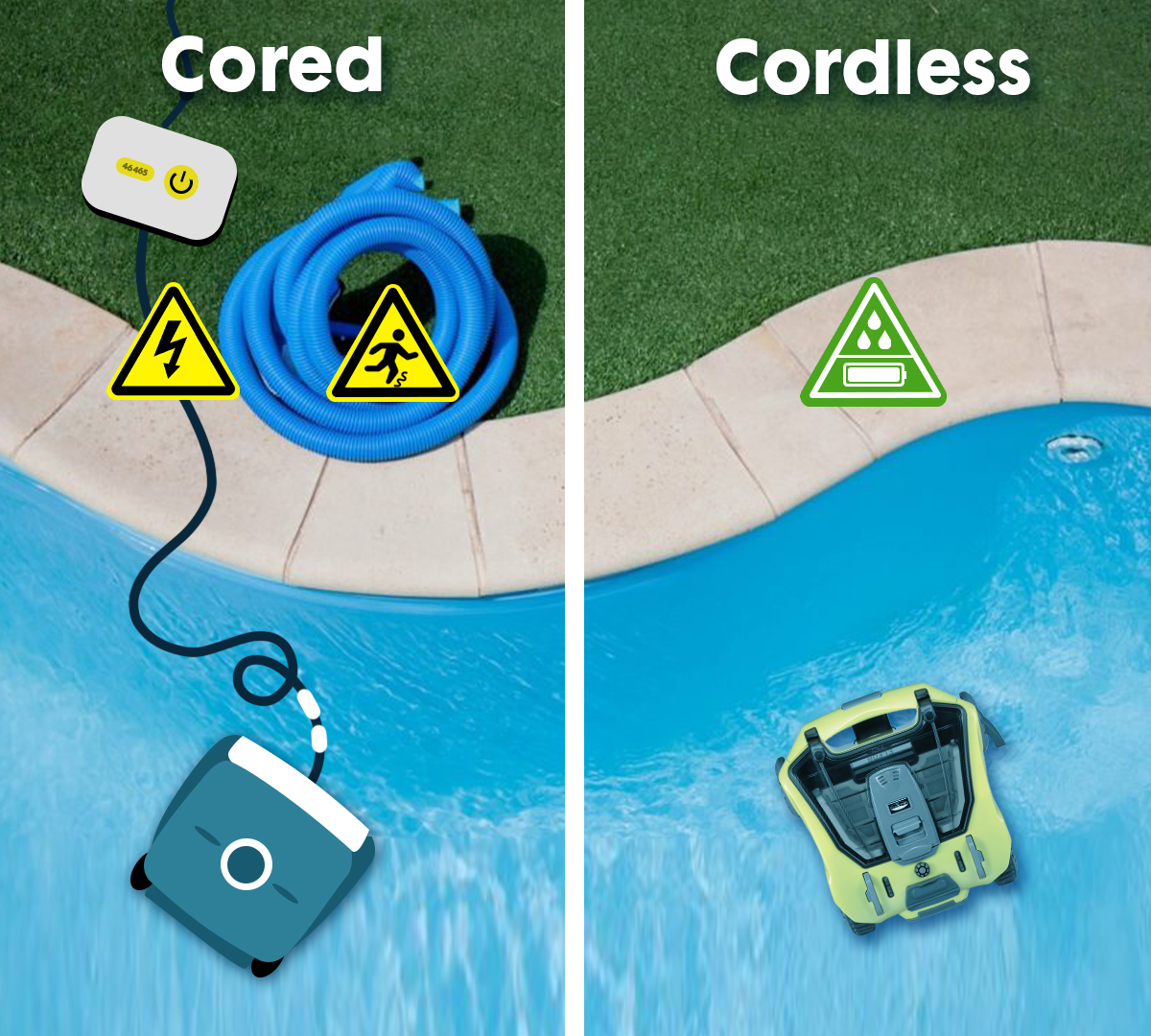 Equipped with 4400mAh battery, the battery life of the ELF08 PRO is more than twice that of the similar products, leaving your pool sparkly clean.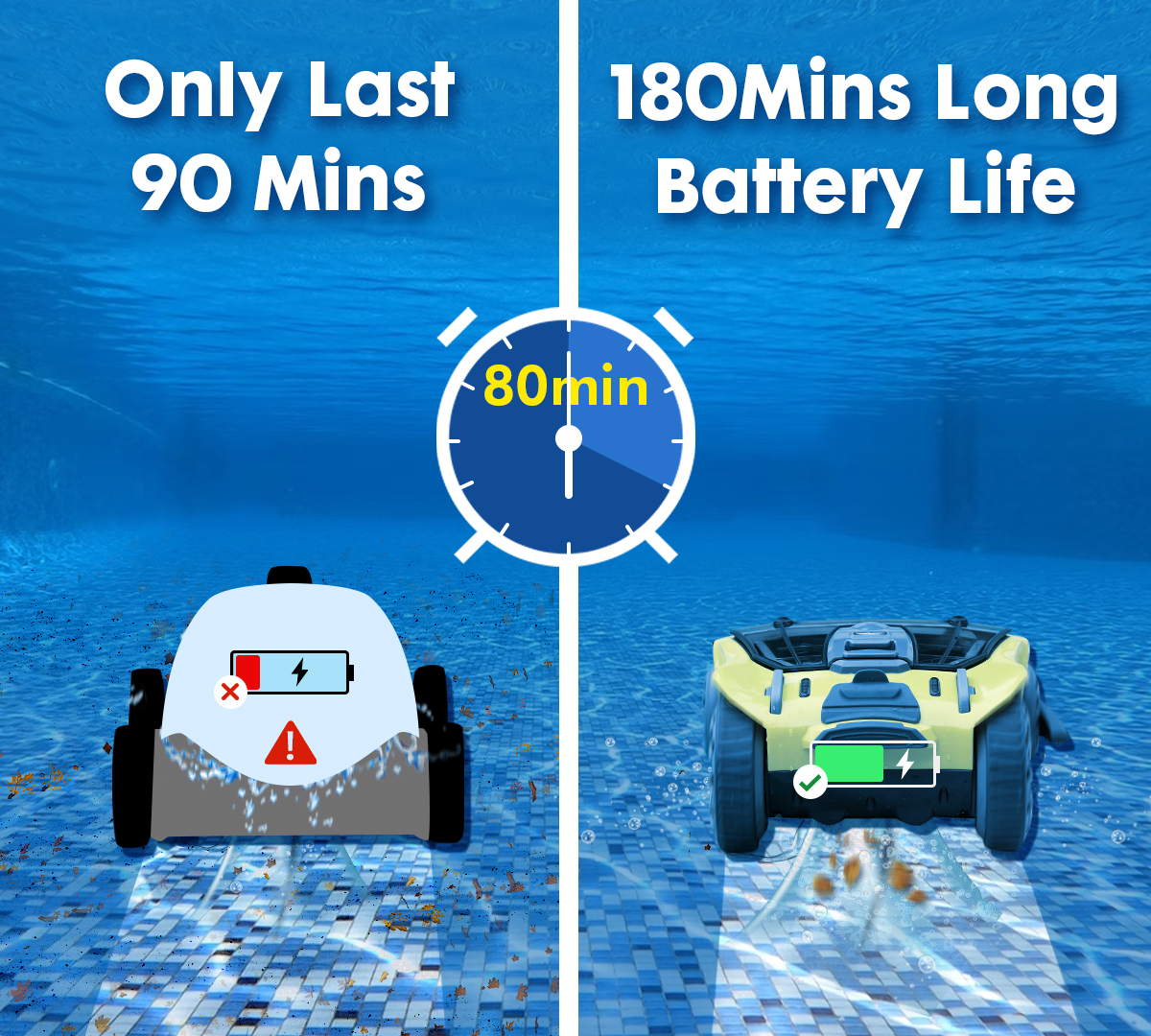 Cost-Effective and Thorough Performance
AQUAFYSH ELF08 PRO can clean a pool up to 1076 sq. ft in just 90 minutes without recharging before the next cleaning, Saving 70% on monthly manual service expenses.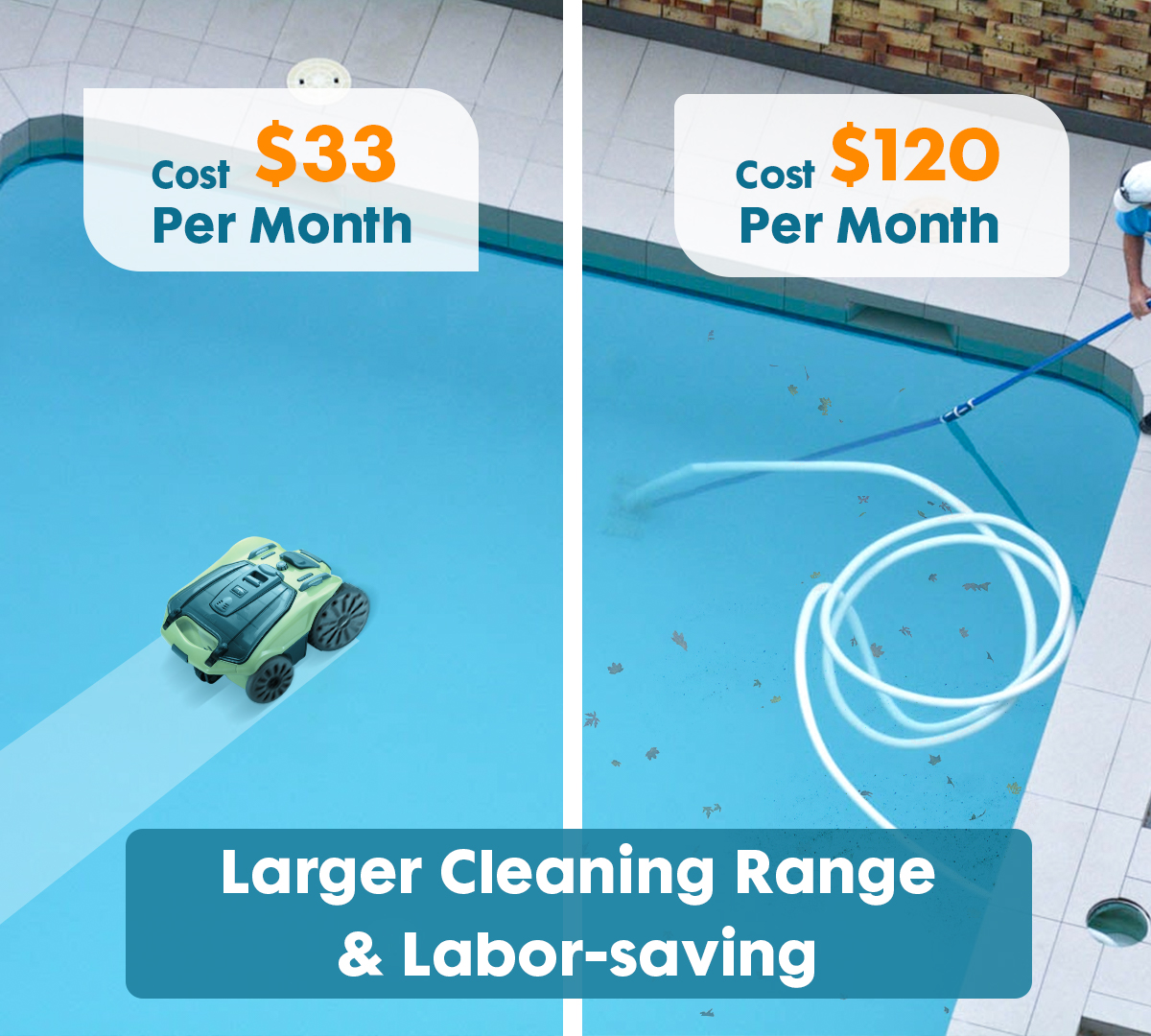 With 97.68 watts of power, this cordless pool vacuum can easily traverse your pool floor without damaging the pool walls.Meanwhile, it consumes 50% less electricity than similar products when cleaning the same area of ​​the swimming pool.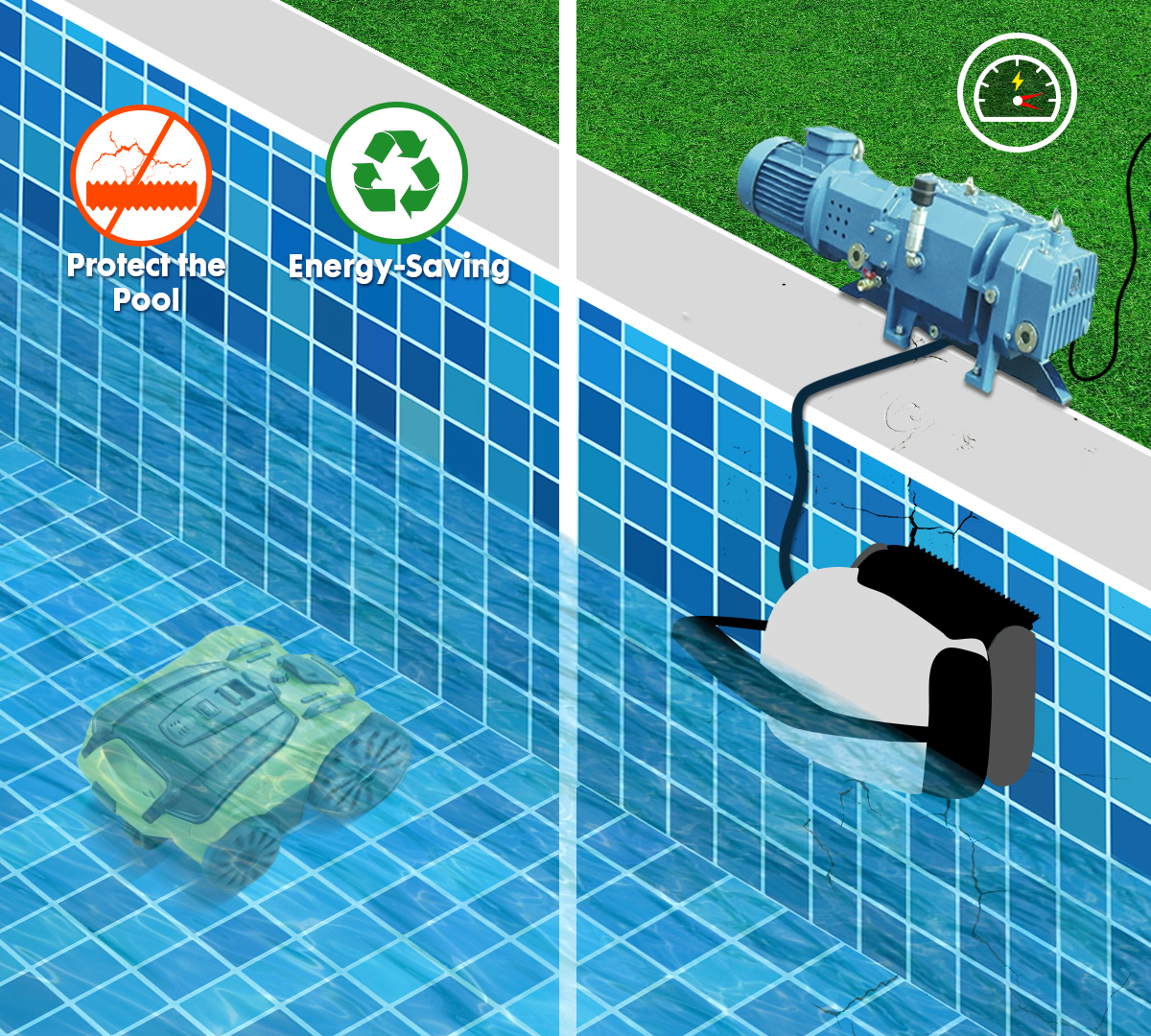 AQUAFYSH ELF08 PRO will park near a pool wall when the battery is low, or a cleaning cycle is complete. It's super easy to retrieve it from the water because it will start dawtering when taken out.
Everything is simple.Take out the filter and clean it with water to remove all dirt and debris.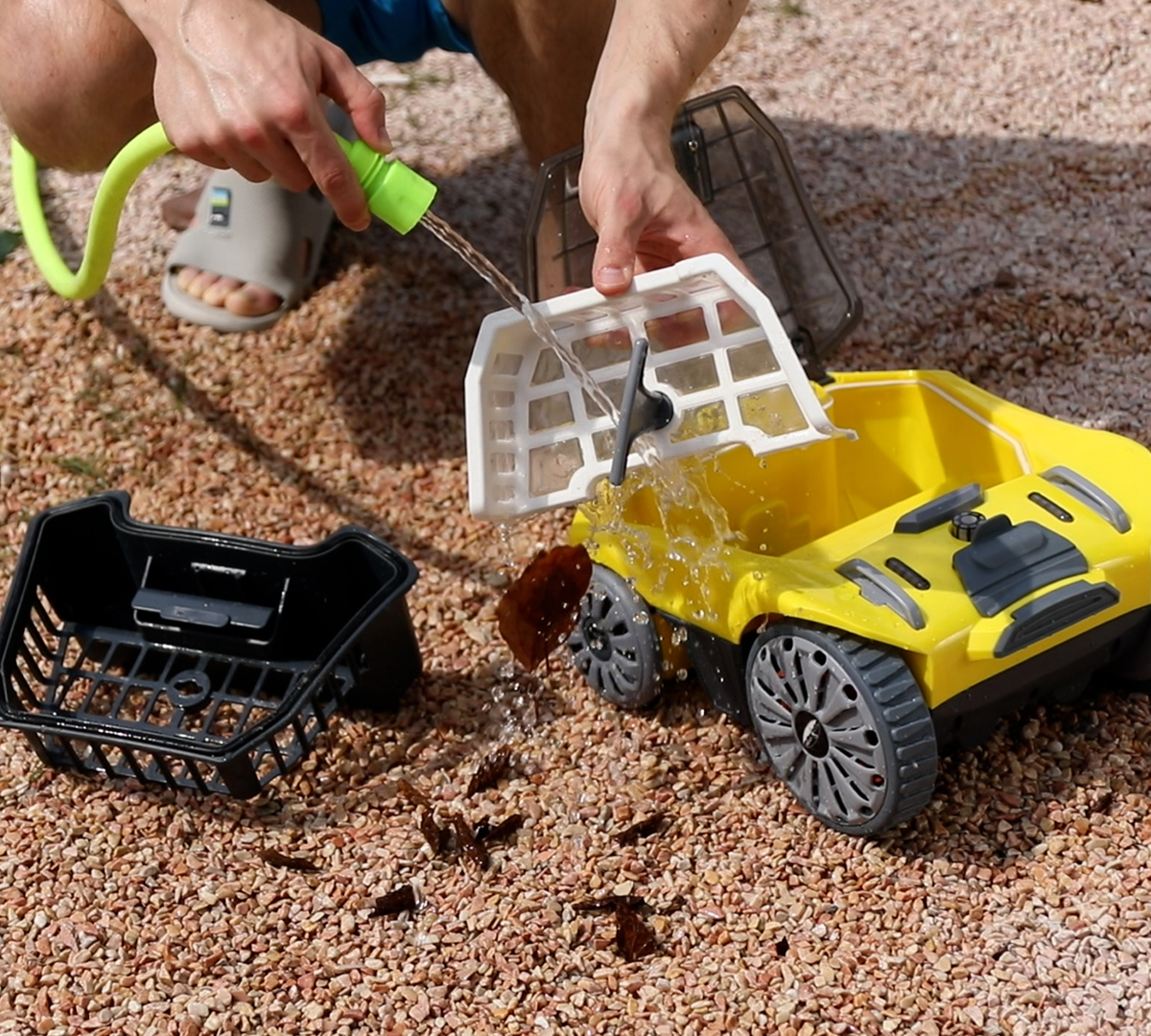 Ideal for Above Ground Pools and In-Ground Pools of flat bottom. Suitable for all lining (PVC, tiles, vinyl or gunite) and shapes (round, rectangular,or oval).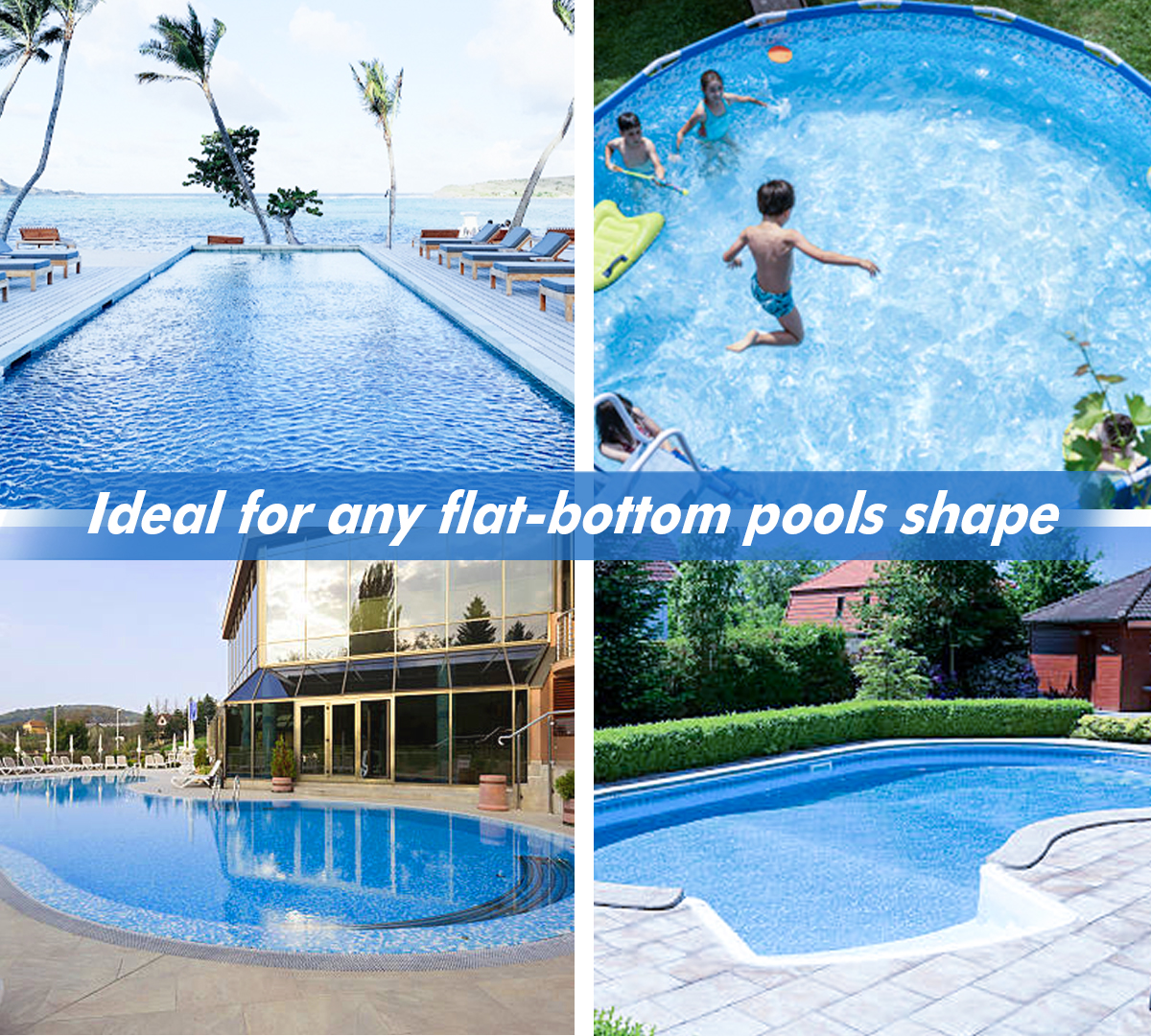 What's in the Box?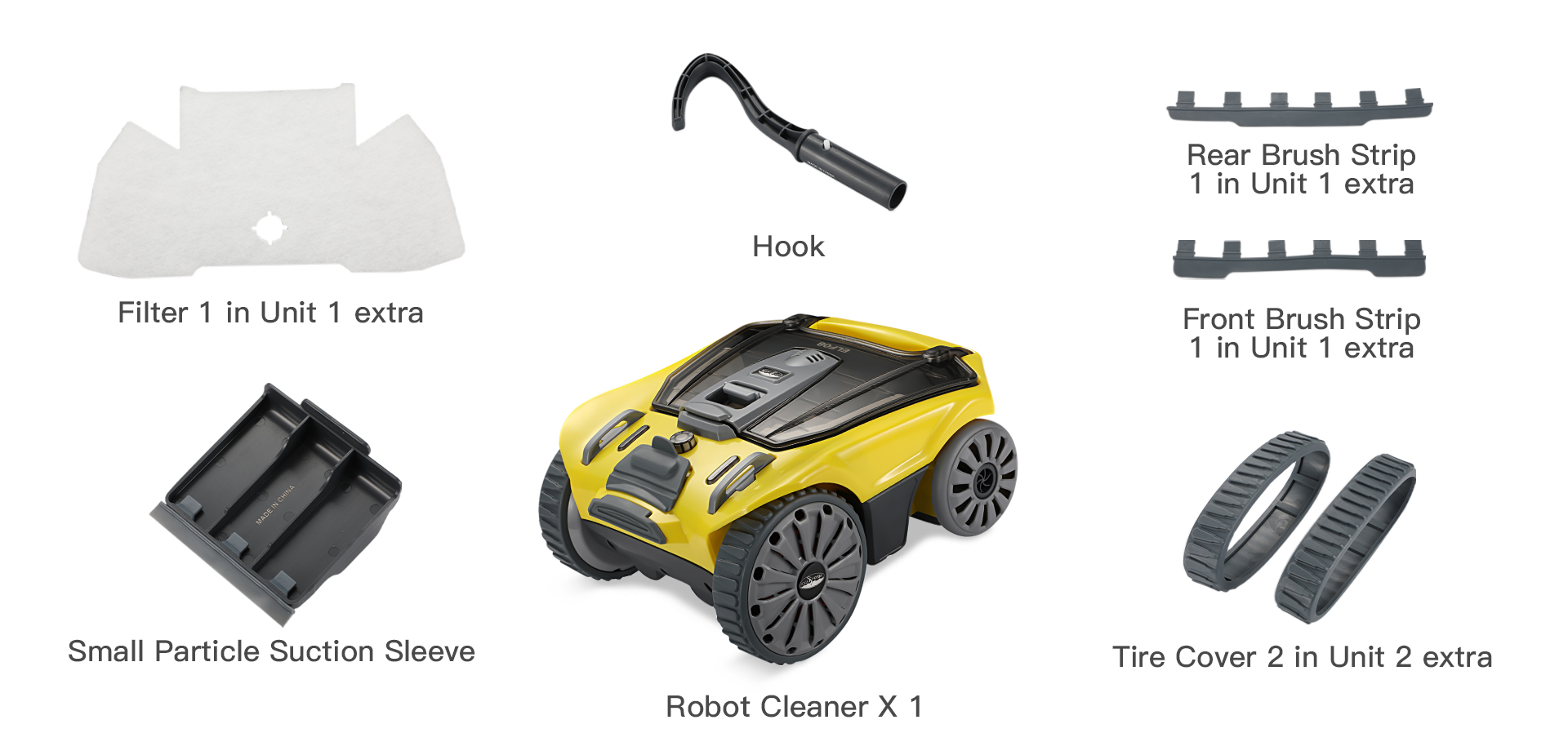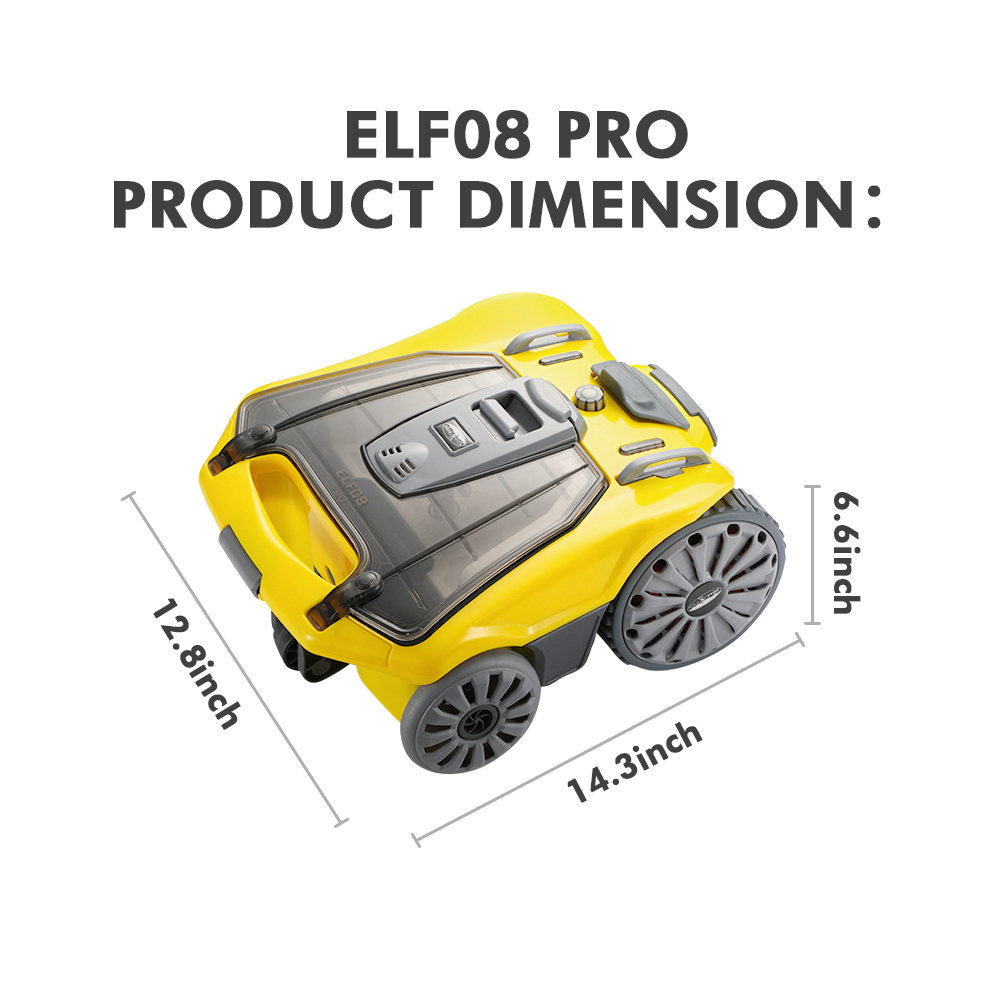 Product Parameters
| | |
| --- | --- |
| Model | ELF08 Pro |
| Battery | 22.2V 4400mAh 97.68Wh |
| Max. Cleaning Area | Up to 100㎡/1076sqft |
| Max. Cleaning Cycle | 180min(77°F ambient temperature) |
| Charging Time | 4-6h |
| Charging Power | 26W |
| Charging Method | Contact Type |
| Water pump motor type | Hall motor |
| Filter Precision | 0.05-0.07mm |
| Fault Self Detection | Yes |
| Diving Auto Start | Yes |
| Intelligent path planning | Yes |
| Applicable Pool Type | Ceramic tile pool, Steel pool, Polymer pool, Resin pool |
| Max. Pool Depth | 236inch/6m |
| Max. Running Speed | 472inch/min |
| Max. Flow Rate | 12m³/h |
| Pool Bottom Cleaning | Yes |
| Pool Wall Cleaning | No |
| Garbage Collector Capacity | 2L |
| Waterproof Level | IPX8 |
| Appliance Working Temperature | 41°F-95°F(5°C-35°C) |
| Battery Operating Temperature | 41°F-113°F(5°C-45°C ) |
| Product Dimension | 14.3X12.8X6.6inch |
| Packing Size | 15.9X14.7X10.2inch |
| Net Weight | 4.9Kg |
| Gross Weight | 6.8Kg |