Wireless Pool Robots are Better than Wired Ones?
May 29,2022 | AQUAFYSH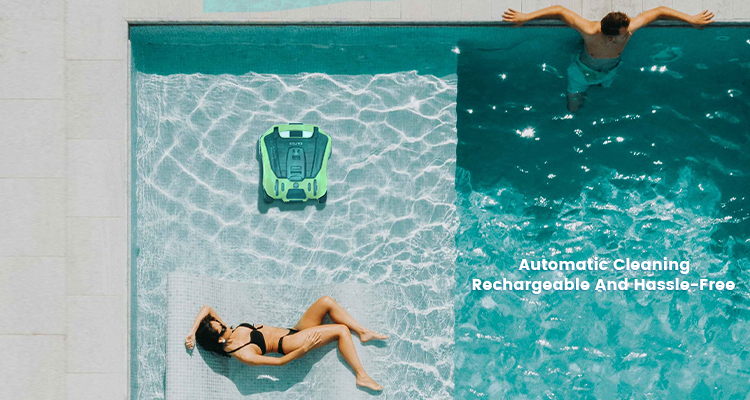 Imagine that it is a very hot summer day, but you have to clean the outdoor swimming pool in your backyard! Because the pool cleaning robot at home needs a human operator, you have to work with the machine in the sun-heated pool.
Now, it's time to discover how the AQUAFYSH Smart Cordless Pool Cleaner is the right tool to keep your pool clean!
1、No need to power up, safer and more convenient
Built-in high-performance lithium-ion battery power supply, no cable connection, easy to use.
Low voltage DC power supply, safe and reliable, no risk of electric shock.
After the product detects water, the pump impeller and traveling wheel stop running to ensure safe use.
Automatic shut-off 10s after the water is discharged, no need to turn off the power manually.
2、No manual labour, intelligent work
Wireless control for labour saving
Long service time and fast cleaning speed
Intelligent cleaning route based on pool bottom topography
Automatic docking at the edge of the pool when cleaning is complete
3、Easier to carry than wired robots
Lighter weight and more portable than wired robots
Smarter and easier to use, even for children
Easy to work even if the pool is a long way from home
What a pleasure it is to lie indoors for a while on the TV, play on the phone or just take a nap while the pool is cleaned! So this summer, it's only complete if you have an AQUAFYSH cordless pool cleaning machine!
Comment