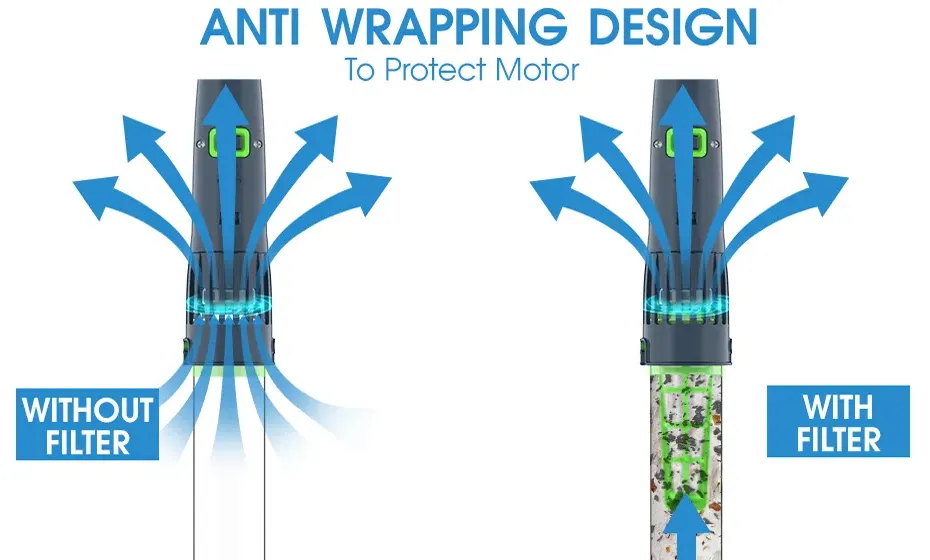 In consider of some unwary users may forget to put the filter back into the cabin, then it could cause the impeller damaged by the debris and the whole vacuum would break down, so here is the solution:
If you forgot to put the filter back, you would feel that it is loose assembly, the debris container is easy to take down. But if you still can't feel it and switch on the vacuum, don't worry, you would not suck anything. Because if it's not, the debris could ruin the motor and it will be dead. So in consideration of that we improved the design and this issue has been fixed. Appluse to our engineers!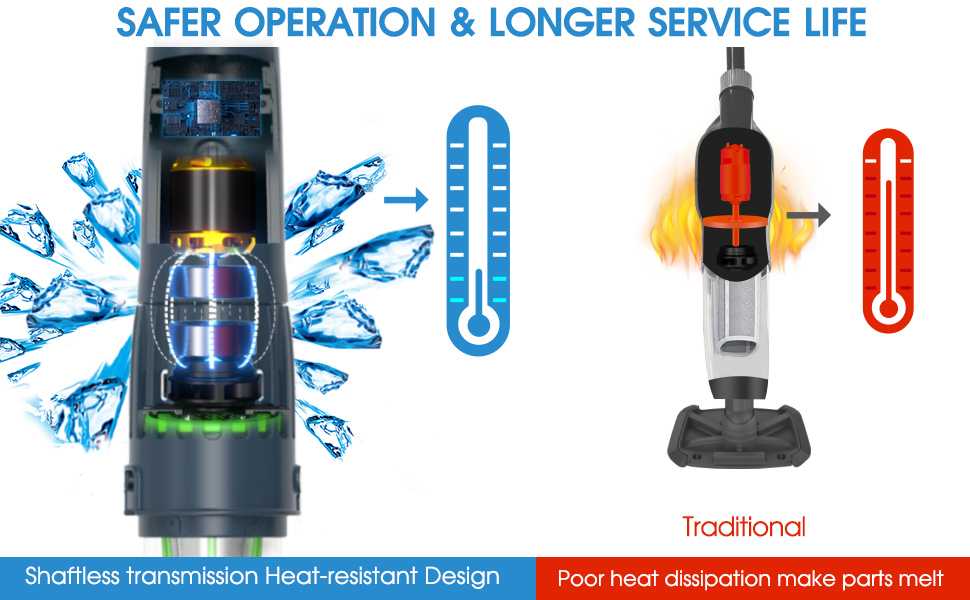 This vacuum will not overheat even working for a long time which benefits by shaftless transmission and heat-resistant design. This design also greatly extend life of the product because there is no mechanical friction inside the machine.
In addition, it would not make any noise during work for sure - Turn on the music and enjoy the cleaning time.