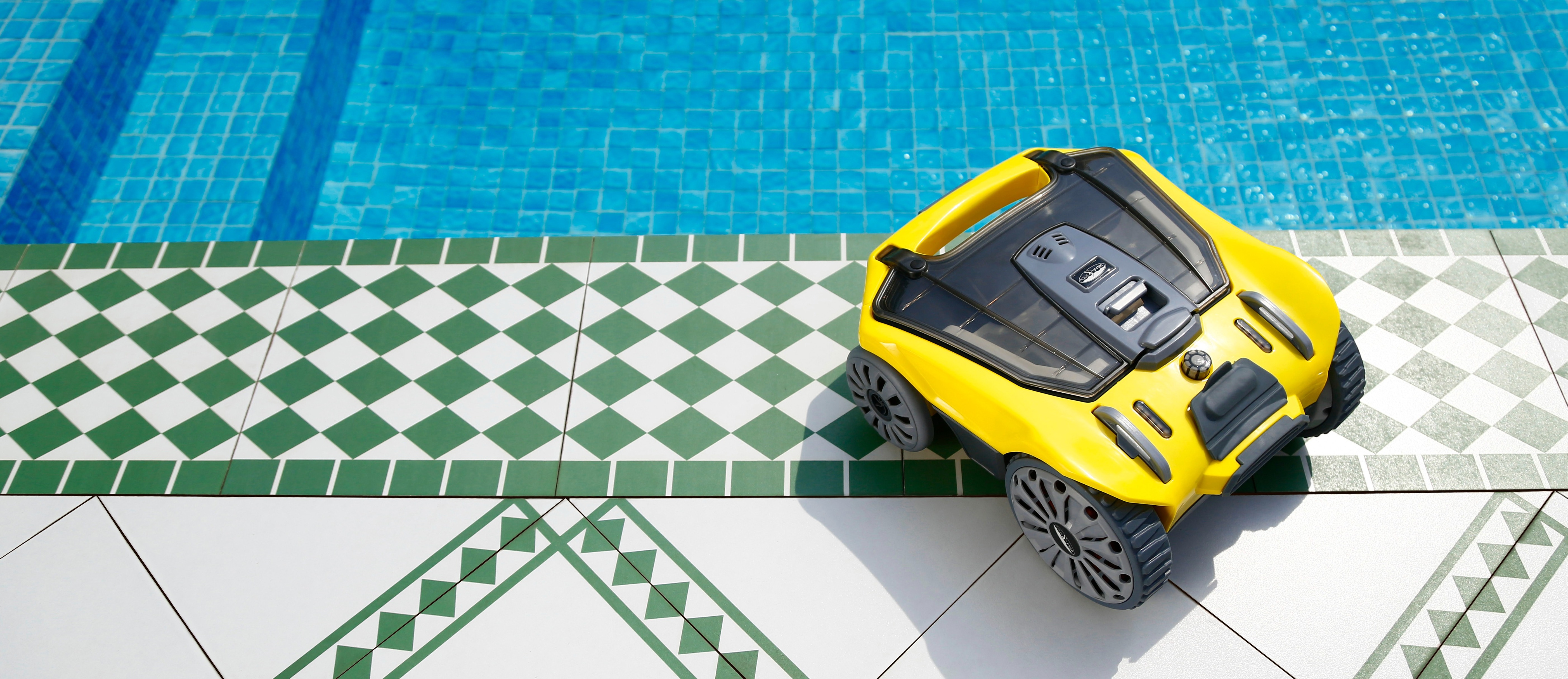 Origin of the Brand
AQUAFYSH TECH Co.,Ltd.was founded in June 2009. For 13 years, it has been committed to providing customers with high-quality swimming pool cleaning and maintenance products. AQUAFYSH sells the products in more than 40 countries, serving tens of millions of end users.
Inspired by the voice and pursuit of our customers, AQUAFYSH offers simple, high-quality and efficient pool cleaning products and a one-stop pre-sales and after-sales experience.
We consider our robotic pool cleaner to be water protectors,like AQUAFYSH.Replacing i with y,"i" means self and "y" means customer. Our goal is to provide high-quality experiences to our customers and benefit them in a tangible way.Customer is always our priority.The enterprise will only be able to find its true "self" then.
AQUAFYSH originates from here.
Brand Story
The inspiration for AQUAFYSH came from Tang, a physical engineer. There wasn't enough time for him to accompany his son and wife. Every summer, the swimming pool would be full of fallen leaves, ending the family's happiness. Tang was unhappy because he was unable to clean the sundries in the swimming pool all by himself and paid high manual cleaning fees. So he decided to develop this set of products to solve this trouble. AQUAFYSH cordless robotic pool cleaner comes into being. The cordless design allows you to move the pool cleaner around the pool without the risk of tripping over a cord or getting tangled up. As the pool cleaner is battery operated, you can put it anywhere in the water without having to worry about dangerous electrical outlets being too close to the water.
In order to improve product technology, Tang established an excellent R&D team. AQUAFYSH cordless robotic cleaner has a superior filtering function and long-lasting battery life, which helps you save time while cleaning.So you can spend more time doing what you enjoy.Over the past few years, we've been able to provide convenient, innovative cleaning products for more homes and pools.As the most authoritative, professional and cost-effective cordless robot pool cleaner in the world,we are also making endless efforts for the entire backyard cleaning.
Brand Mission
Simplify life with innovation. Lithium battery cordless robotic pool cleaning was born the moment. The wireless function makes the pool cleaning easier, and the lithium battery makes the machine safer and lasts longer. Compact, lightweight and safe battery powered, each year creates the best gift for people to enjoy their pool every day.
Our technology helps people save countless hours that you can spend doing something you love. Spend more quality time with your family, enjoy the hard-earned fruits of your labor, and let us take care of the dirty work in your backyard. We're proud of the results we've been able to achieve over the past few years, bringing convenience, innovative cleaning products to more homes. Having become the leader in cordless pool cleaning robots, we are also working endlessly to clean the entire backyard.
Brand Vision
The world's leading brand of intelligent water treatment equipment.
Leading Innovation in Outdoor Smart Cleaning.
Our Technology
The AQUAFYSH team uses cutting-edge technology and breakthrough history. Every sharp weapon in the market demand and solution results, the annual research and development expenses are developed with excellent results, allowing fascinating technological development and historical breakthroughs. And innovation, a market technology that will continue to be popular now includes the future.
Our current advanced technologies mainly include:
Cordless operation, automatic docking, mainstream technology, easy to operate.
Lithium battery dual drive, super strong power, faster charging. Products at the same price are as high as 1 to 2 times that of others.
The density of AQUAFYSH filter screen is lower, and any debris will not be missed.
Special research and development internal structure, with explosion-proof vent holes, higher safety and stability.
For different swimming pools, the overall cleaning coverage is higher
The accessories are more abundant and the use is more convenient.
Beyond the same level of suction and water intake, it has stronger power and comprehensive cleaning ability
No need for an external pump, it is ready to use, light and fast, it is undoubtedly your first choice.