Reasons for Buying an AQUAFYSH
May 29,2022 | AQUAFYSH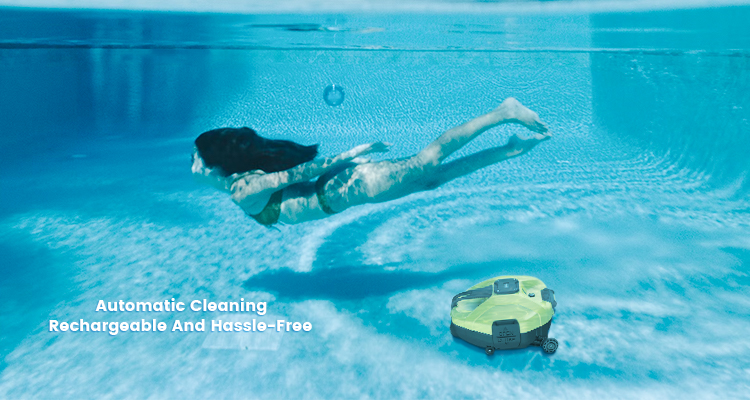 With summer just around the corner, the pool at home is once again one of the family's favourite places to spend time outdoors. However, cleaning the pool in the summer heat can be a hassle for everyone. So, for the health of your family and to simplify the cleaning task, why not leave it to the AQUAFYSH pool cleaning robot?
The AQUAFYSH cordless pool cleaning robot was chosen for three reasons:
1、Excellent Cleaning Performance
Superb cleaning power

Easy to handle all kinds of pool bottom stains

Extra large cleaning area

Automatically starts working when water is added

Intelligent planning of cleaning routes
2、Automatic Pool Cleaning
Wireless control

High power consumption and long battery life

Short charging time

Automatic cleaning route planning

Automatic stopping when cleaning is complete
3、Lightweight and Convenient
Professional tools are easy to collect

Lightweight product

Easy to handle even for children
So, don't hesitate! This summer, buy AQUAFYSH branded ELF08 and ELF10, two hot wireless pool cleaning robots, to give you and your family better health protection and enjoy the coolness of swimming!
Comment